"Itching gone, coat shinier
more energy and
improved mood"
just one testimonial of thousands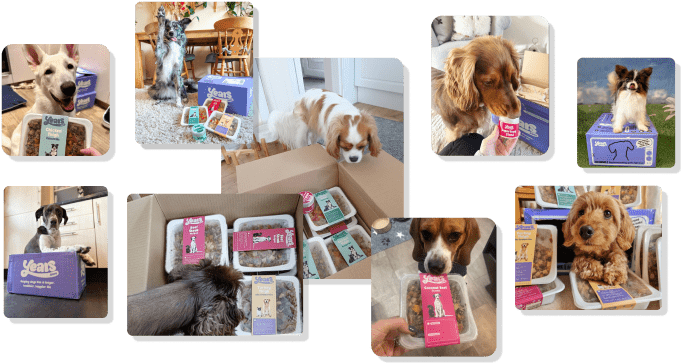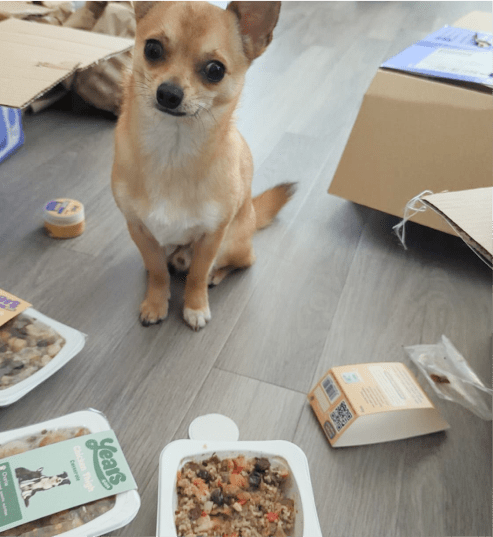 Katie Graham
2h •
I would say it's improved his appetite and he doesn't seem as fussy with Years as he has done with other foods in the past! Lots of clean bowls, licked lips after eating it. He is always excited for dinner times when he knows he is getting Years food!
You & 5 other
4 comments
I have never seen her eat so well, a clean bowl, plenty of energy for all her training and no digestive upsets- it's a hit all round. Being a registered veterinary nurse with a special interest in nutrition I am always looking for the best food for my dogs that I can trust they will enjoy and be healthy and nutritious for them too. Thanks Years for a great food.
Allison Sherlock
Increased energy for agility
Itching abated, coat shinier, more energy, improved mood
My xl bully absolutely loves this food, there's not a morsel left and her bowl is squeaky clean. Her itching has abated, her coat looks much better and she is more energetic and less temperamental. Would definitely recommend!
Zai Ali
Katy is a 12-year-old typical spaniel, very food oriented and always hungry. I have swapped my kibble for Years to use as a topper. Since starting her poo formed, soft, easy to pick up and she's had no bad wind.
Lucy Cousins
Swapped from kibble to Years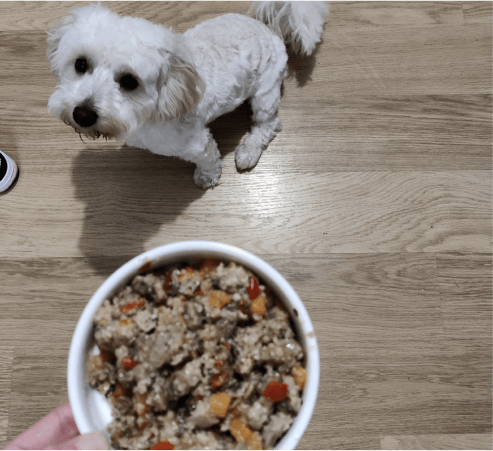 Firmer, improved stools
Clean bowl in seconds. My dog really enjoyed the trial for this food. We had beef and Turkey and he was sniffing whilst opening packet. His bowl was empty very quickly and sorry to be that person but stools were more firm (compared to current brand)
Chloe Guyett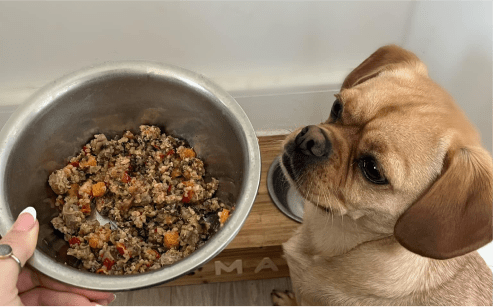 This was definitely a hit with Max. He's not a fussy eater by any means but he's been back 3 times to lick the bowl. Also, it smells amazing!! Will definitely make morning feeds a bit more pleasant
Thank you Years
Jemma Wright
it smells amazing!!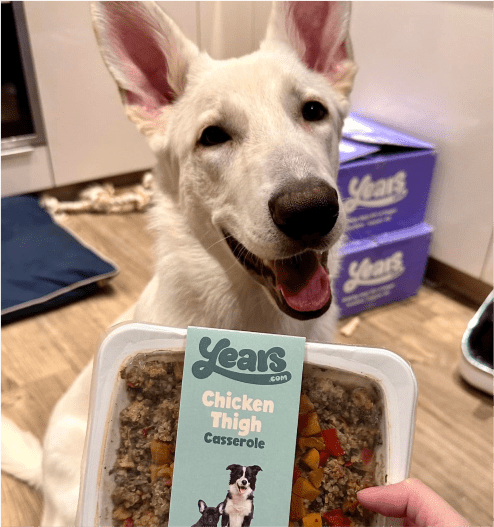 We've always wanted to give Archie the best possible nutrition. We weren't 100% sure we were providing a balanced diet for him.

Not only is it convenient but it's also packed with all the essential nutrients that Archie needs to thrive. Years makes healthy dog diets more affordable which is great for dog owners who want the best for their furry friends!
Juanita Pang
We discovered Years dog food, and it is a game-changer for us.
Loki is not your average Beagle, she is incredibly fussy, has a very sensitive stomach and is allergic to poultry and grain. Loki waited patiently to try the beef, and it was a resounding success, no upset, stomachs, and the food was eaten in the blink of an eye. The food looks and smells super fresh, and almost good enough to eat.
Debbie Clements
Hypoallergenic Thumbs Up
Alaskas food arrived this morning... she had her nose in the box before I'd properly got it open. It smelt and looked fantastic and she absolutely wolfed it down. She is usually a really fussy eater.. can't get her to entertain any brand of dog food so I mainly cook from fresh for her but even sometimes that's touch & go. So thanks guys!
Zoe Brown
Fussy eater wolfed it down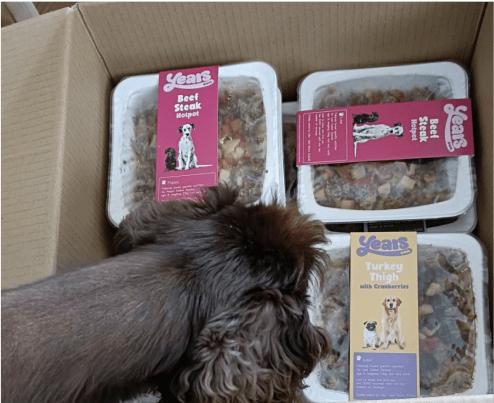 Loving their Years. They cannot wait for it to be put down, clean bowls every time. A 6 and 9 year old, both bounding around like they are puppies again. Packaging is excellent, keeping the food fresh in the cupboard. Thumbs up from us all!
Sue Booth
Two very happy spaniels
Great company, very helpful.
The dog meals smells amazing, it smelt like human food. My dog Chilli absolutely LOVES the food. You can see exactly what's in it, it's very colourful and very fresh. It's great that you can store unopened food in a cupboard as most fresh foods you need to keep in the fridge. Would definitely recommend this company and my dog gives it a paws up
Nicola Wilson
Years is definitely his new food for sure. Winston's food arrived today and I've never seen him eat something so quickly and by the end he was pushing his bowl around the kitchen, he couldn't get enough of it!
Liz Bointon
Fussy Eater no more!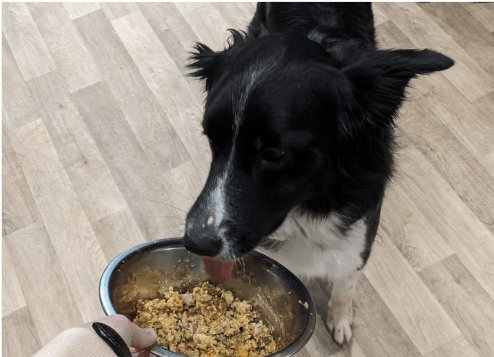 He has been on Years for around a week and he loves it and he has had no tummy upsets which he does suffer with on new food sometimes, he can't wait to try more flavours!
Sam Miller
Whe can't wait to try more flavours!
I am so happy
I am so happy my fussy dog is finally eating good nutritious food. She ate the lot and has enjoyed it every time since, completely clearing her bowl.
Charlotte Parkes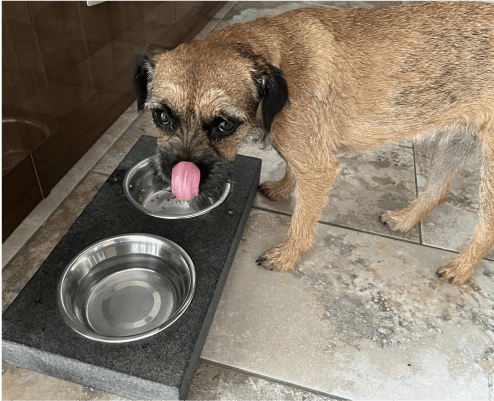 Lorraine Allison
10h •
So Poppy's order arrived this morning. We had success with our trial and she hasn't eaten her previous dog food for 3 days now! I am pleased to say we tried beef this morning which she didn't have in the trial and well you can see the results! Clean bowl! I have everything crossed fussy pants puppy continues to eat it
You & 10 other
14 comments
It looks and smells great, you can see the individual ingredients and the fact that it is human grade food makes me feel much more confident in feeding it to my dogs. They are all happy and healthy with this food and every interaction I have had with years has been great. I have nothing but positive things to say and would 200% recommend years.
Bridget Ford
Brilliant, healthy dog food at last!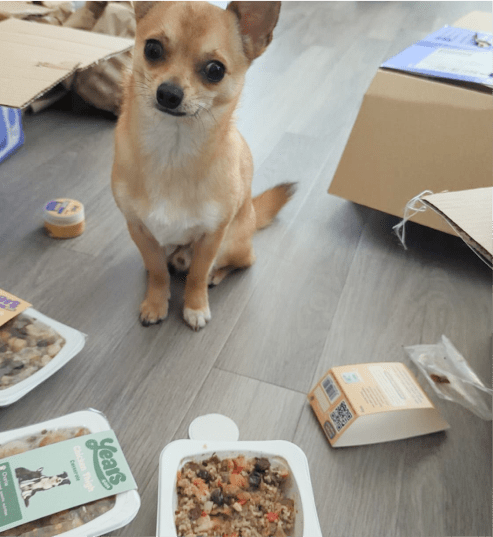 Fussy Eater Approved
99.8% of dogs surveyed, well their parents, wolfed down their Years meals
Calmer Digestion
Over 80% noticed an improvement in digestion in 24 hours
Improved Health
Shiner coat, better mobility and more energy just a few benefits reported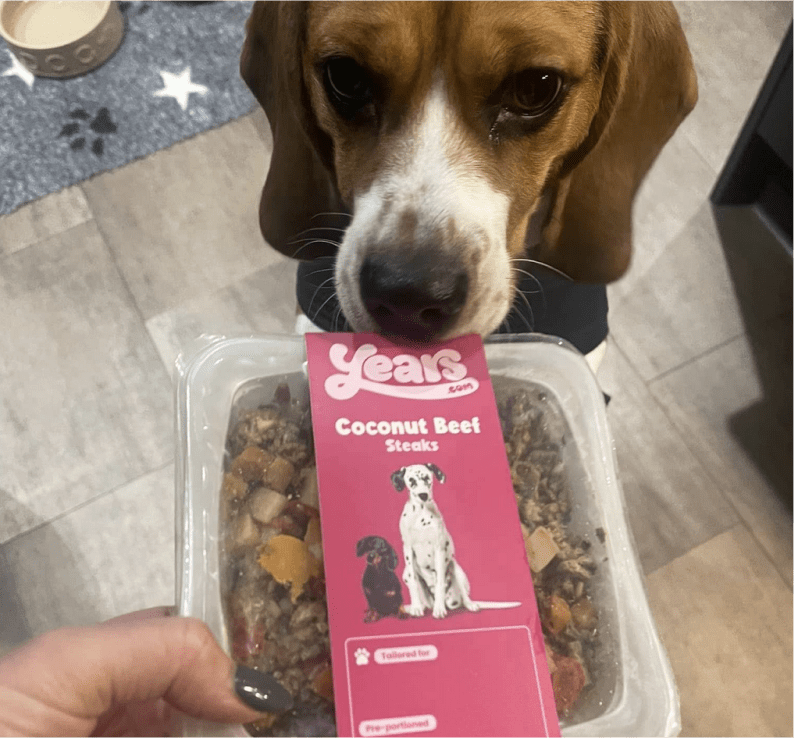 Debbie Clements
5h •
Loki completely approves of the Beef ❤️ She is usually so fussy with food, she ate her dinner super fast! I added a few spoonfuls to her usual biscuits, and as you can see, she is currently picking out the beef and making quite a mess 🥰
The beef smells amazing, I nearly tried it
You & 8 other
6 comments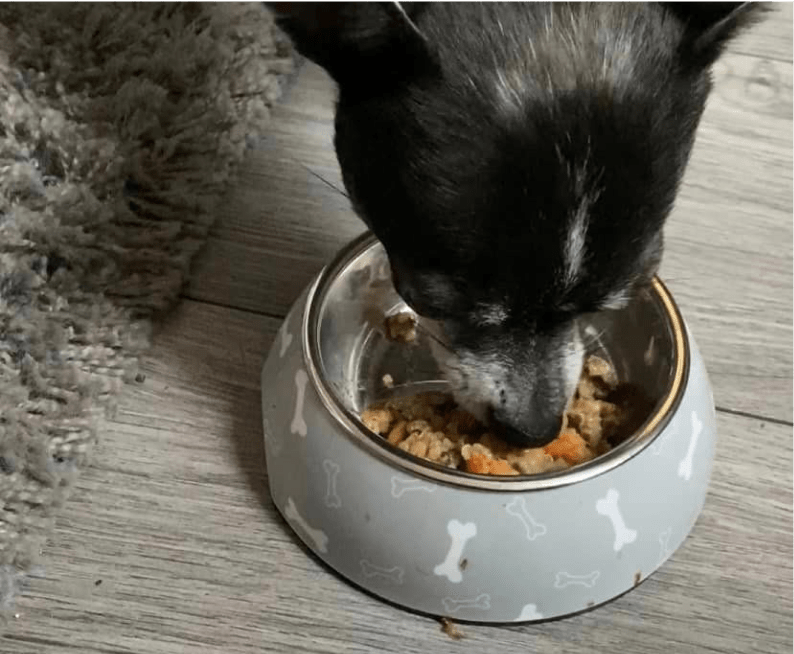 Jemma Reese
9 April 2023 •
It's a yes from my extremely fussy chihuahua. When I saw all the fresh veg, I thought I'd end up having to throw it all away, but he took to it straight away and licked the bowl clean. Turned his nose up at his regular food at dinner time. Even the cat was trying to steal some.
You & 17 other
23 comments
My fussy Shih Tzu Oreo has tried several different foods but he seems to get easily bored or refuses to eat. But since Years his enthusiasm has increased, resulting in a clean bowl and without any tummy problems! Thanks very much.
Jenni Phipps
his enthusiasm has increased
It looks much more attractive than other dog food with recognisable food items within it, it smells fine and didn't upset my dogs stomach. Her digestive system was fine with it, from one end to the other. She wasn't gassy either. I have recommended it to many friends and family.
MB
I have recommended it to many friends and family.
Improved stools, healthier coat
There was no upset stomach from the introduction of the new food, in fact his poops were slightly more solid at times than his usual ones. His coat feels more thicker and healthier now. Kyber, my 5 month old XL Bully/Presa Canario has just finished his trial of Years and he loved it.
Angel J Glasgow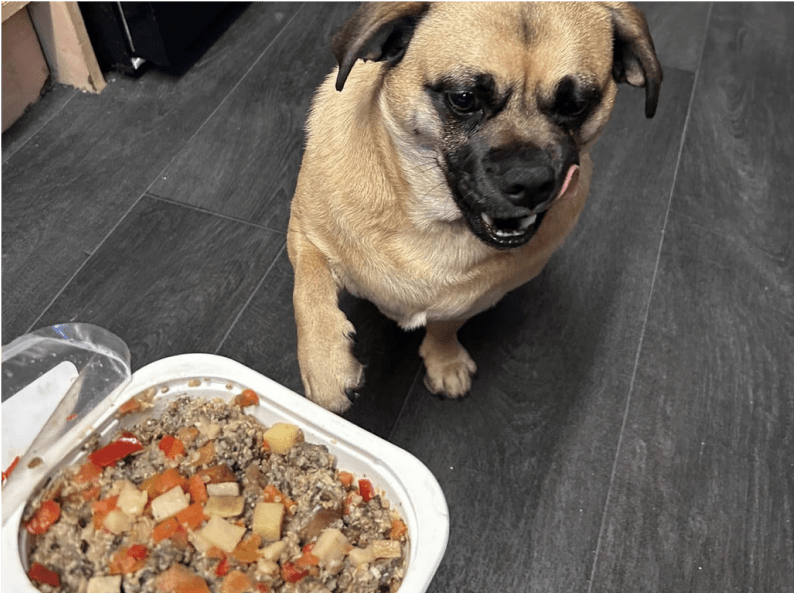 Helped with digestion issues
Spartan loved his Years food. He gobbled it up when it was put down which he doesn't normally do with his other food. It digested really well and helped with his digestion as he's been having a few issues recently. It was a winner from Spartans perspective
Charlotte Jayne
Transformed digestion & stools
I was super impressed that it neither looked or smelled like "dog food" He wolfed it down fast and cried for more! He has just finished his trial, each time he has "wolfed it down" and his poops are much better, easier to clean and less smelly! It's definitely a yes from us!
Charlotte Jayne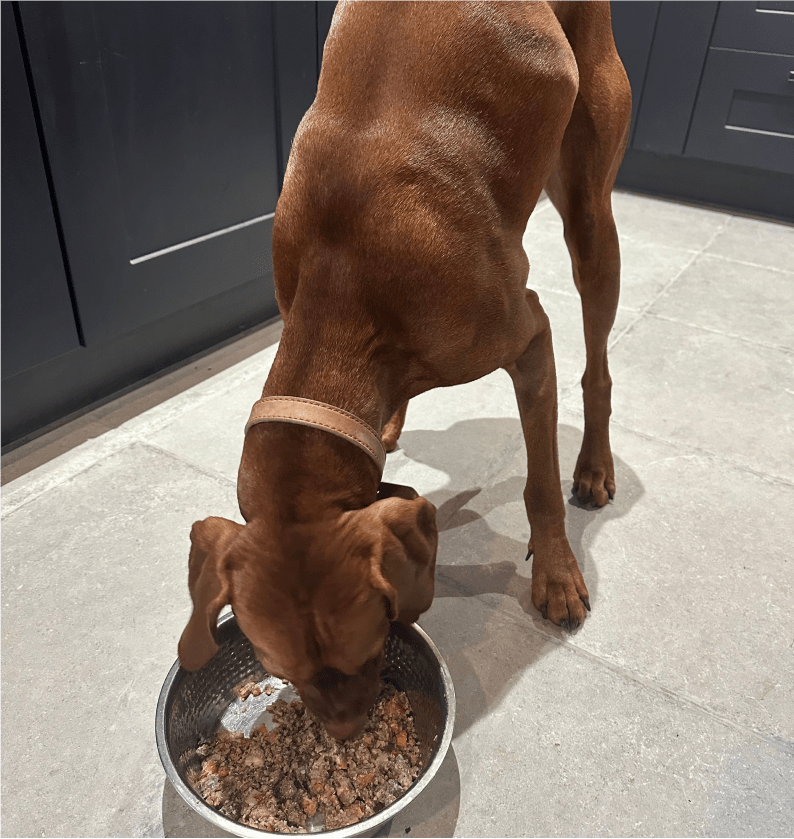 Toni Lockett
13 April 2023 •
This was life-changing for our Vizlsa! Helped to manage her weight and transformed her digestion in just a day! Her coat is better, her breath is better. She doesn't itch as much. She is healthier and happier for being with Years!
You & 17 other
27 comments
No stomach issues, shinier coat
He absolutely loved the food, he didn't have any stomach issues and his coat looked shiner. We all want our furry best friends to live a long healthy life and I believe this food will help that, I definitely noticed a difference in a my dog giving him this food as he was getting all the nutrients he needed, I will definitely be ordering more for him to have every day!
Lyndsey Hollis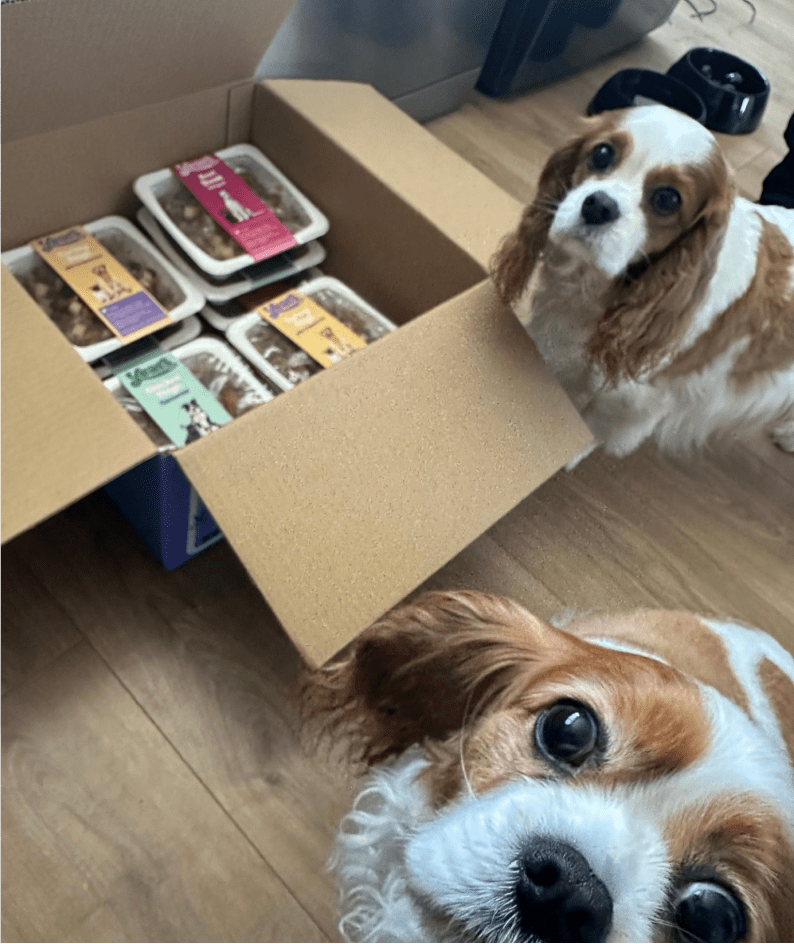 Laura Kolka Booth
30m •
Our two LOVE years. Their energy levels have been up so we can go on longer walks with no joint pain afterwards. As cavaliers they love almost all food but they go crazy for Years and start reminding us long before dinner time to feed them. Ginger tends to choke on dry kibble but can gobble down years with no issues whatsoever.
You & 8 other
5 comments